How you or the company
can prevent problems
MAJATTOERNEY offers legal counseling to individuals and corporations with the purpose to prevent future problems that may result in lengthy and costly legal processes. 
When you or the corporation agree with a person, colleague, companion or other person on something, that is when it is the right time enter a contract  agreement on what should be your agreement should you no longer be in consensus. Your respective situation and interests may change and your prerequisites, which may cause that you are no longer are in an agreement with one another or no longer know if and on what you agree on. An agreement of such kind is usually put together in some kind of a contract. 
Some examples of contracts that may have this purpose are: 
Shareholder agreements
Share transfer agreement
Asset transfer agreement
Joint ownership agreement
Premarital settlement agreement

Testament

Gift settlement
Promissory note
Pre settlement agreements
Contracts
Many branches use standard contract which many times may be very complex and recondite. Before entering such an agreement, you or your corporation may need legal counseling to understand what the agreements really means to you or the corporation.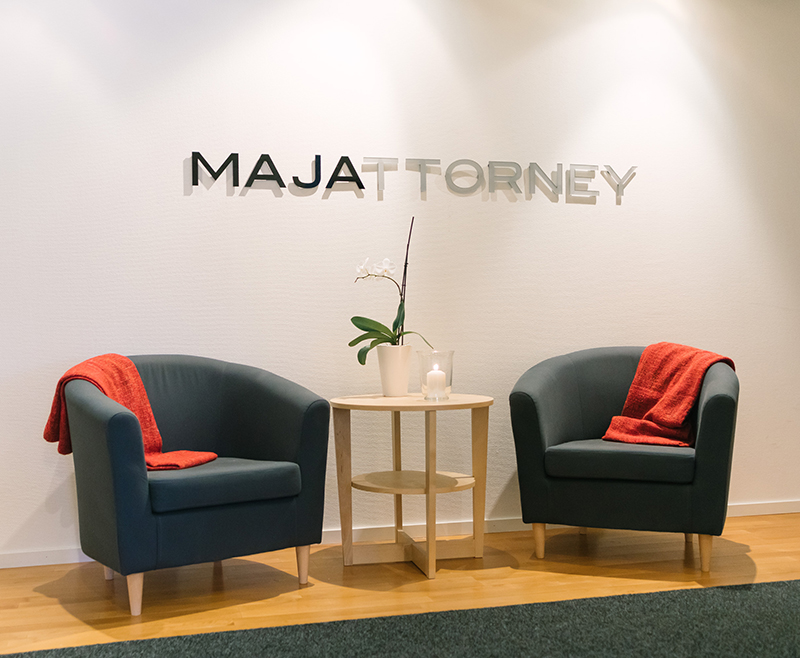 Maja Fohlin Gyllner – Jur Kand
+46 26 18 82 22
+46 70 61 88 016
maja@majattorney.se
If you have any questions or concerns, please contact us via the button below.